Church Bulletin
(JAN 17th)
Welcome to Lebanon Calvary Chapel!
We are glad you are here!
Today we are in 2 Samuel 12
The reality of sin & The mercies of God.
Calvary Kids
Please check your kids in for Calvary Kids (nursery-5th grades) under the overhang, the kids will stay with you through the first 2-3 songs and then be dismissed to go to their classes.
If you are attending from home, you may find our online resources here
Calvary Kids Online Resources
password: calvarykids
BRAND NEW ACTIVITY PACKS ONLINE!
Sunday Worship Under The Tent - 9am & 11am

Calvary Kids Available @ 11am (Nursery-5th Grade)
The building is open for those desiring to wear a mask (or just to get warm). If you desire or are in need of wearing a mask, please join us inside for a live stream of the service. Masks will be required for anyone entering the sanctuary side of the building.
Ladies' Bible Study
We will be going through the study Old Testament Perilous Times which includes a study and video. See one of the leaders below to pick up a study packet. Study packets and audios are available online on our Bible Study page.
It's not to late to join!

TUESDAYS - 6:00PM - Led by Roxane Peters @ Molly Haselip's House (39349 River Dr., Waterloo)
WEDNESDAYS - 6:30AM - Led by Sarah Sanderbrink on Zoom
THURSDAYS - 7:00PM - Led by Sherry Sanderbrink on Zoom
(leader will be emailing out zoom links)
Beginning THIS WEEK!

FRIDAYS - AM TBD - Led by Janet Glancy @ Dani Barnes' House (34573 Meridian Dr. Lacomb)
Each study is only 6 weeks long. We will take a 3-4 week break and then come back for another 6 week study session.
If you'd like to join us, please fill out the form on our
Bible Study
page. We look forward to studying together with you.
Ladies' Worship Night
Join us for a night worshipping our Lord together as women and encouraging each other through prayer.
February 6th @ 6:30pm
Calvary Downtown
Women to Women
Women to Women is a new ministry providing a place for women to come to together and heal from all forms of abuse. We meet Wednesdays @ 6:30pm. Please contact Paulina Wilcox (541-905-1953) for more questions.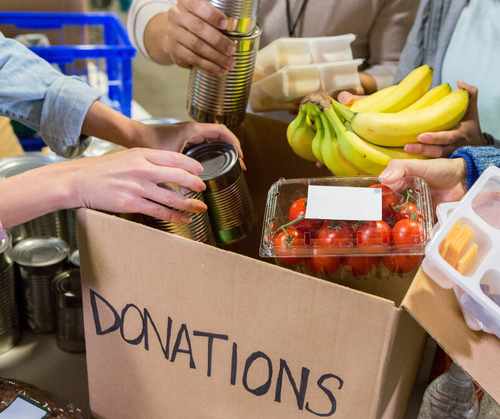 Compassion Source Food Bank
(Filling a need in a time of need)
You have helped distribute over 70 boxes of food and supplies to help people in our community, now we are needing to replenish. We have donation buckets in the back of the tent to bring your donation to rebuild our donation supplies. You can also drop food and household supplies Monday - Thursday 9-3 at the church.
Mighty Men
A Team of guys seeking to minister to those in the body who need help such as those struggling with illness, widows, shut-ins and people without family or means. These are handymen who desire to use their skills to care for the local body. If you would like to be part of this team, please sign up in the coffee tent, online or call Dave Stone (541) 405-2241
Food Boxes
We have food boxes available for you to take to someone you know in need or if you need it for yourself. Please feel free to take one. They are located in the coffee tent.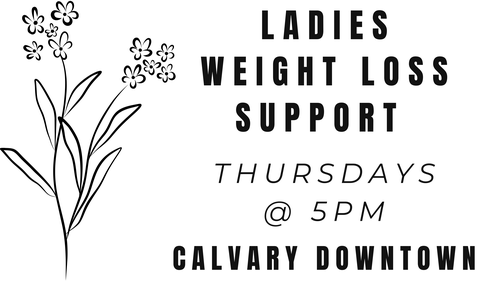 Sunday Parking
Now that we are downtown again AND we've lost half of our parking lot, we're going to have parking concerns again. IF YOU ARE ABLE, please park in the Key Bank, Sam's Automotive or Umpqua Bank's parking lots (they have given us permission). You may use street parking but please do not block any driveways. Parking will be much lighter in the 9am service.
Calvary Roasters
The coffee we enjoy Sunday mornings is available for purchase (ground, whole bean, cold brew & decaf).
$8/bag and all proceeds go to missions.