Church Bulletin
(oct 24th)
We are glad you are here!
Today we are in Acts 17:1-15
The Authority of God's Word
Scriptures Pastor Tommy will be teaching from (in order of presentation)
Philippians 4:15-16, 1 Thessalonians 2:9, Isaiah 52, Psalm 2, Psalm 22, 2 Timothy 3:16-17, 1 Corinthians 3:8-20, John 17:17, Numbers 23:19, Revelation 1:8, Hebrews 13:8, Psalm 138:2, Isaiah 40:8, Jeremiah 17:9-10, Romans 12, Luke 12:16-21, John 15:18-25, Philippians 2:3, Acts 20:4, 2 Timothy 2:15, Ephesians 4:14, 2 Timothy 4:2-4


Calvary Kids
Please check your kids in for Calvary Kids upstairs (nursery-5th grades). The kids will stay with you through the first 2-3 songs and then be dismissed to go to their classes.

Sunday Worship - 9am & 11am
Calvary Kids Available @ 11:00am (Nursery-5th Grade)


Welcome to Lebanon Calvary Chapel!
Home Fellowships
Home Fellowships are starting this week! Find a home fellowship to get involved in to build relationships, pray together and do life together. There are lots to choose from, the full list of days and times can be found in our app or on the website.
9AM & 11:00AM
633 Park St.
Calvary Kids will be available @ 11am
We have extra parking available at Key Bank, Umpqua Bank & Sams Automotive
If you are able to park and walk it will help us have enough parking for everyone
PLEASE DO NOT BLOCK DRIVEWAYS ON SIDE STREETS
PRAYER WALK
Come walk with us in Downtown Lebanon and around the neighborhoods in our community, praying for the needs of our community, businesses & residents. Every Friday @ 7:30am, meet @ Calvary Downtown.
LADIES RETREAT
November 19-21 @ Camp Tadmor ~ We'll be headed up to Camp Tadmor on Friday November 19 in the evening and coming home Sunday. Be prepared for a time of fellowship, fun, building relationships and the main purpose to get away with the Lord. Look for more information at The Connection Center.
www.calvaryroasters.com
We are now selling our coffee online for your friends around the country to purchase. All sales go to support Calvary Missions
Morning Prayer
Join us Tuesday mornings, 6:15-7am, for a time of prayer. Let us come boldly to the throne of grace, corporately, together.
Women to Women
Women to Women is a new ministry providing a place for women to come together and heal from all forms of abuse. We meet Wednesdays @ 6:30pm, Calvary Downtown. Please contact Paulina Wilcox (541-905-1953) for more questions.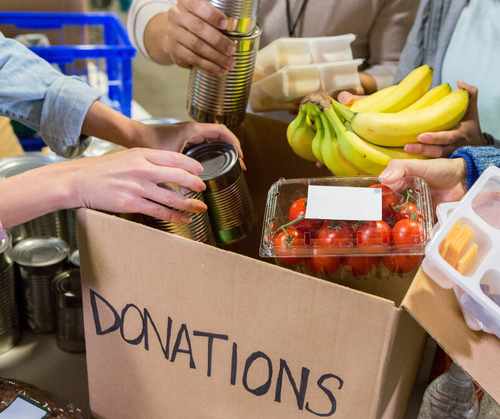 Compassion Source Food Bank
(Filling a need in a time of need)
You have helped distribute over 70 boxes of food and supplies to help people in our community, now we are needing to replenish. We have donation buckets in the coffee tent to bring your donation to rebuild our donation supplies. You can also drop off food and household supplies Monday - Thursday 9-1 at the church.
Victory Steps (Ladies' Weight Loss Support)
Surrender your food struggle to God. Letting God change you from the inside out. Instead of looking for another diet, it's time to alter your relationship with food for good, by asking God to reveal what you truly believe about the food you eat. Only God can enable you, to be able to establish healthy eating habits and empower you to follow them for the rest of your life.
As we walk through surrendering to God, we learn so much. Losing weight for a lifetime takes time and a change of heart. Come join us on this lifetime journey.
"But as it is written: "Eye has not seen, nor ear heard, Nor have entered into the heart of man The things which God has prepared for those who love Him.""
‭‭I Corinthians‬ ‭2:9‬ ‭
Calvary Roasters
The coffee we enjoy Sunday mornings is available for purchase in The Connection Center (ground, whole bean, cold brew & decaf).
$8/bag and all proceeds go to
MISSIONS.